Cockroach Removal in Dagenham
Professional Cockroach Removal and Control in london we offer free Cockroach Inspections and eradication we have Cockroach exterminator Technicians near you today for a fast response to your enquiry.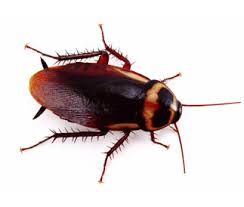 Having problems with cockroaches in your property in Dagenham? We're here to help. Our Cockroach Removal Dagenham team will perform a complete removal of all cockroaches safely and efficiently and put an end to all your cockroach worries. We understand how distressing living with roaches can be. Cockroaches are also dirty and can carry diseases which makes them a danger to your health. Cockroach Removal Dagenham offer complete removal at an unmatched price because we believe that you shouldn't have to break the bank in order to be rid of your roaches. So, with the high-quality service that our well-trained cockroach control team has to offer, you won't find a better deal anywhere else.
We understand that cockroaches are particularly nasty creatures to deal with. Since they are nocturnal and prefer warm and dark environments, spotting them during the day is a good sign that your property is infested. They also leave droppings that can resemble coffee grounds or black pepper. Often this leaves a foul odour. If cockroaches and their droppings are appearing in your home, you don't have to put up with it. Give us a call and our expert cockroach control team will be able to locate and destroy them at the source, allowing you to continue your days without having to worry about running into roaches or cleaning up after them.
Due to the nature of cockroaches, their habitats are often breeding grounds for disease and filth. This can be particularly dangerous for anyone living in an infested building. Anyone living with a cockroach infestation therefore risks becoming ill as a result. They are known to even carry certain allergens which can trigger an allergic reaction in some people. We understand the stress and concerns that having cockroaches is therefore likely to cause, and anyone who suspects that their building may be infested with cockroaches should call us immediately. Speak to our Cockroach Removal Dagenham team, and we guarantee to remove all cockroaches from your UK property so you can continue your life in peace.
Home methods for getting rid of cockroaches rarely if ever get results. While there are some household chemicals and substances which can be administered, these are almost always ineffective, and unlikely to solve the problem for good. Cockroaches are notoriously resilient and fast-breeding, which is why it is important that anyone experiencing infestation should contact our expert team. Luckily, our team has the knowledge and expertise required for all situations and are able to quickly remove all cockroach infestations. Our experienced professionals have seen it all. For a reasonable price, we are able to handle all cockroach issues. If you are struggling with cockroaches, no matter how big or small the situation, call Cockroach Removal Dagenham today on 0203 369 3260 and arrange for our Dagenham team to get to work removing the infestation for good.