Flea Control in Fulham
Professional Flea Removal and Control in london we offer free Flea Inspections and eradication we have Flea exterminator Technicians near you today for a fast response to your enquiry.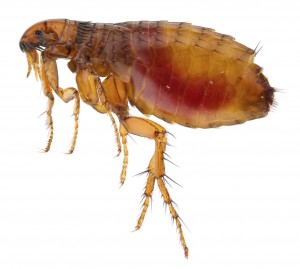 Have you got fleas? Our team in Fulham offer a Flea Control service at unmatched prices and unparalleled quality. Flea Control Fulham understand that fleas carry disease, can cause nasty itching and bites and are horrible to have in a home in general. If you've found signs of fleas in your house, you need our expert team to act swiftly and effectively to make your problem a thing of the past. Give Flea Control Fulham a call on 0203 369 3260 and we're guaranteed to provide you with the best flea removal service.
Many home remedies for fleas can be bought from pet shops and supermarkets, but are often ineffective, as many of our clients discover. There are things you can do to help, such as washing and drying clothes at high temperatures, but with Flea infestation, complications can arise which require a knowledge and expertise in order eliminate the fleas for good. This is not widely-understood, and many people experiencing the misery of a flea infestation get ripped off by cruel marketing scams. Fortunately, our experienced Flea Control team can offer complete removal of your flea issue. When it comes to fleas, our highly-trained experts know how to get the best results.
Since fleas can leave you and your pets with nasty bites and can potentially cause skin conditions and illness, you're no doubt in a hurry to be rid of them. That's why our experts are always focused on getting rid of fleas completely, as fast as possible.
We also know how frustrating flea removal can be. The process for many can be daunting and tedious. Many fleas get left behind because adult fleas are easily observable compared to infant fleas and eggs. Attempts at flea control are often limited to getting rid of the adult fleas, leaving many younger fleas, eggs and pupae behind. It's very common for people to think they have solved their Flea Problem, only for the fleas to return again. This can be extremely frustrating and discouraging for the property owner, which is why our Fulham team take all the necessary measures to eliminate all fleas and eggs. Our experts are very well-equipped with a range of tools and insecticides, to account for all Flea Treatments.
When it comes to fleas, we've seen it all. No matter how severe the infestation, we are guaranteed to leave you flea-free for the smallest fee. It is important that you don't allow the problem to go untreated, and call Flea Control Fulham on 0203 369 3260, as the issue will only get worse. Don't waste your money on ineffective treatments, allow our flea control team to handle the problem now.