Ant Removal in Wandsworth
Professional Ant Removal and Control in london we offer free Ant Inspections and eradication we have Ant exterminator Technicians near you today for a fast response to your enquiry.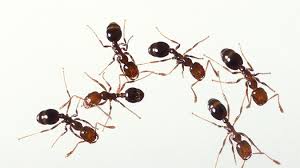 Do you live in Wandsworth and are you struggling with Ants in your property? Get in touch with Ant Removal Wandsworth today on 0203 368 3260 and have our highly-trained ant control team come over. Ants are horrible creatures to have around the home, so we provide a high quality service at a reasonable price that guarantees to get rid of all your ants. We believe that people unfortunate enough to experience an ant infestation shouldn't have to weigh up between extortionate service fees and simply living with ants, which is why we deliver a great service at great value.
Finding ants in your building may indicate that it is infested. Ant hills and nests are common; you may find them in your garden or any other outside spaces near your suspected infested property and very frequently nest within the fabric of a building.
You may have left food out in the kitchen or elsewhere, only to return to hundreds of ants leading a trail from it back to their nest (ant pathways). Some ants, cause damage to wood used in the construction of buildings. If you have experienced this at all, please don't hesitate to give Ant Removal Wandsworth a call. Our experienced professionals will be able to locate and eradicate the source of your ant infestation, and make ants a thing of the past.
It is urgent that you do something about your infestation, if you suspect that you have ants. Ants will see your building as a food source making it tougher to get rid of them. Ants, unlike other pests, do not carry diseases, so it is unlikely that somebody living in an ant-infested house will get sick. However, not only can having ants in the house be disturbing in itself, some ants could eventually cause significant structural damage to your building, making it less safe. Don't let your infestation get out of hand, call us today to arrange for our team to remove your ants completely.
Many people will waste their money and go through can after can of sprays, only to find their ants return. It can be a disappointing and frustrating endeavour to attempt to do it yourself. Fortunately, you're not alone. If you do have an infestation, we have the knowledge and expertise to put a stop to ants in your building. Our Ant Removal Wandsworth team are well-equipped and prepared for any situation, no matter how severe. We know that complications can arise depending each home and what kind of ants we're dealing with, and can effectively and efficiently get rid of them and leave your property ant-free. Don't suffer with ants any longer, call us and we'll get the job done.