Spider removal in Haringey
Professional Spider Removal and Control in london we offer free Spider Inspections and eradication we have Spider exterminator Technicians near you today for a fast response to your enquiry.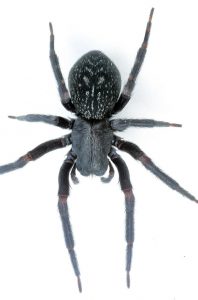 Have a property in Haringey and are having trouble with a spider in infestation? Don't worry. Call us today on 0203 369 3260 and our Spider Removal Haringey team of experts will eliminate your spiders once and for all. Our professionals are more than equipped with years of experience and expertise and get the job done swiftly and effectively every time. There is no need to break the bank when it comes to spider removal, which is why we pride ourselves on offering a comprehensive, high-quality service at an unbeatable price. Call Spider Removal Haringey today to receive a high quality spider removal service.
Spider infestations in Haringey are often very upsetting. Having to encounter them frequently can be very stressful for people who have a phobia towards spiders, especially at home. We are never surprised to hear clients who say they want to get rid of their infestation as quickly as possible. Not only is a spider infestation disturbing, it also carries certain health risks. Some types of spiders cause nasty bites which can irritate the skin and in some cases these bites can cause a very serious allergic reaction. Some types of spiders are poisonous as well. If you suspect that you have spiders in your home then it is urgent that you give us a call, as frequent exposure to these spiders is not only frightening but also potentially very dangerous.
It's true that spiders are 'far more afraid of you', and so they typically like to stay out of the light, preferring to live in the quietest areas possible. They are often found in dark and remote areas such as wardrobes, lofts or the building's foundations along with their eggs. However, if your property is infested with these creepy critters, then you will find them crawling around the house rather often. If you think your building is infested, then act immediately and give us a call. Spider infestations aren't benign and will likely get much worse if left alone. No matter how bad the situation is, our teams have seen worse. Once you call us, we will quickly determine what methods are best suited to you, so that Spider Removal Haringey can provide you with the quickest and most effective service possible.
We firmly believe that nobody should have to simply put up with having to live alongside spiders, which is why we offer total removal at an affordable price. As mentioned before, infestations are likely to grow and in many cases can become a danger to the health of anyone in the building. Fortunately, our removal team is here to make your spider problems a thing of the past, without you having to worry about the cost. Don't hesitate to call Spider Removal Haringey today so we can remove these pests from your home.