Harlequin ladybird removal in Southwark
Professional Harlequin ladybird Removal and Control in london we offer free ladybird Inspections and eradication we have ladybird exterminator Technicians near you today for a fast response to your enquiry.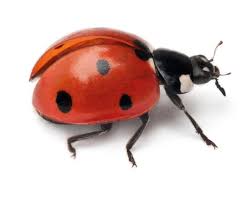 Are you living in Southwark and are struggling with harlequin ladybirds? Call us today
to make them a thing of the past. Our team of highly-experienced, well-trained experts will remove your harlequins in no time at all for the best price available. Unlike other companies, we're not interested in wasting your time or your money. We get the job done every time, using only what is necessary to guarantee the most efficient and effective removal service, so you can get on with your life ladybird-free. If you suspect you have a problem with harlequin ladybirds, call us today on 0203 369 3260.
Harlequin ladybirds are very frustrating creatures to deal with. Many people report finding 'congregations' of large groups of ladybirds in certain areas of their homes. Buildings infested with harlequins often have several flying around at once, and ladybird carcasses frequently have to be hoovered up out of the carpet. They like to congregate in warm areas with direct sunlight, which is why they are often found in groups in areas such as window frames and door frames. Since they originate from Asia, they often inhabit houses around October when the weather outside begins to cool down. Harlequin ladybirds can be difficult to
identify to the untrained eye, so if you suspect that your property is infested, it is important that you call us as quickly as possible. Our professionals are experienced in identifying these ladybirds and will eliminate them completely.
As well as being difficult to identify, and a nuisance once they infest your building, harlequin ladybirds can also be unhealthy to have around the house. They can leave nasty stains and odours around when startled and are generally unhygienic. They have been known to bite humans and can be serious for those who
may be allergic. Harlequin ladybird infestations will only get worse if left untreated so don't wait around. There's nothing our Southwark team hasn't seen when it comes to harlequins, so call us now and we'll take care of them.
We offer the best quality removal service at the best price, because no one should have to share a building with these pests. We know how miserable living with harlequins can be which is why our removal service is genuinely affordable to all who need it. Don't put up with your ladybird infestation any longer, call us today and we'll get rid of your ladybirds once and for all. For the best price in town, call us now!