Mouse Removal in Hammersmith
Professional Mouse Removal and Control in london we offer free Mouse Inspections and eradication we have Mouse exterminator Technicians near you today for a fast response to your enquiry.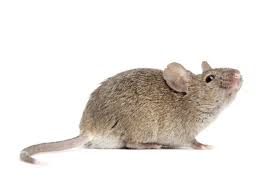 Got a Mouse infestation in Hammersmith? Our expert Mouse Control team are who you need to get in touch with, because we do the best work at the best prices. Our professional, friendly team has years of experience and know the methods that work and the methods that don't. Mouse Removal Hammersmith use the techniques that experience has taught us are the most effective. As we don't waste time and money on methods that don't work, we can pass the cost saving on to you, which means that our services are both the most effective and the most affordable. Think you have to compromise between cost and quality? Think again. Give us a call on 0203 369 3260.
Mice are an absolute pain. Mouse Removal Hammersmith know that, and if you've had any experience with mice, you know it too. They leave dirt and grease, and they contaminate food. They can harm the reputation of restaurants and other businesses, and they multiply so fast that the initial sign of a single mouse can turn into a huge infestation in a matter of days. That's why, when it comes to a Mouse problem, you've got to act fast. And if you act fast, we'll help you fast. Our Mouse eradication techniques are efficient and quick, we work within the timescale that you want and the price that you need.
We take the preventative measures necessary to ensure that the Mouse Problem you're facing won't last long. We'll analyse the scale of the problem and find a solution that's tailored to you and your property. We act fast, and we work intelligently to make sure that we take all the steps necessary to make sure that your Mouse problem is solved for good. That's why we can guarantee you that you won't find anybody who can deliver the quality that we can at the same price in Hammersmith.
Signs of mice include droppings, scratching noises, nests, and footprints. If you've seen even a sign of a mouse, we shouldn't have to tell you that you need to act immediately. Solving a problem like mice is much more effective if you act as quickly as possible. That's why, as soon as giving Mouse Removal Hammersmith a call on 0203 3693 260, we get moving and come to your property before your problem gets any worse. If you've got mice, and are ased in Hammersmith or surrounding areas, give us a call today – you won't regret it.