Rat Control in Ealing
Professional Rat Removal and Control in london we offer free Rat Inspections and eradication we have Rat exterminator Technicians near you today for a fast response to your enquiry.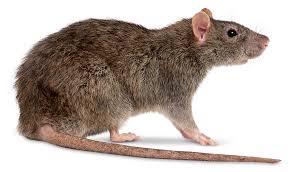 Got rats? Don't worry. Rats are a common problem in Ealing and surrounding areas, and we know how to deal with them better than anyone else. Our Rat Control Ealing team has the experience and well-tested techniques to solve your rat problem with efficiency and effectiveness. Oh, and we should also mention that we're the most affordable Rat Control team in Ealing. Our combined experience means that we can solve your problem without wasting time or pursuing techniques that don't work, we are effective because we know what works and what doesn't, and the money saved by not bothering with outdated and ineffective methods of rat control goes straight to you.
Rats multiply quickly. A small problem becomes a giant nuisance. A single dropping becomes a swarm of rats. Rats ruin the reputation of businesses, and carry diseases and infections. They'll hurt your bottom line and they'll bring down the value of your property. The most important thing you can do when it comes to rats is act fast. And believe us, we act faster than anyone. So, the only thing you have to do is give Rat Control Ealing call on 0203 369 3260, and we'll do the tricky bit. Rats cost your business money – you shouldn't have to budget around getting rid of a problem that's easily solvable by us. Give us a call now and get the services you need at the prices you can afford.
Our team is professional, friendly, and uses the expert techniques that we've learnt through years of experience and work. We're diligent and thorough – we can guarantee the total elimination of your rat problem. We take the preventative measures necessary to ensure that you won't be dealing with this headache for long, and it won't affect your bottom line or pocket. If you've smelt a rat and want to stay in the black, call our expert team without hesitation.
We're the leading team in Ealing for a reason. We do the job efficiently, effectively, and affordably. We'll check the property and find out where the rats are congregating, and use simple time-tested techniques to make sure that your rat problem won't be an ongoing one. We can deal with your rat infestation quickly and effectively using our time tested methods that don't cost a bomb. So many rat control teams use ridiculous and unnecessarily complicated techniques as a pretence to charge you more. Getting rid of rats just takes a team who know what they're doing with techniques that are simple and proven to work. So give Rat Control Ealing call on 02033 693 260 and get a proper job done without spending a fortune.